A unique mining game that is fun and exciting both at the same time!
RollerCoin Online Bitcoin Mining Simulator
What Is RollerCoin?
RollerCoin Online Bitcoin Mining Simulator is especially for you and your friends to play games and create a data center, while you can earn some 100% real cryptocurrency! But definitely don't depend on mining as your main source of wealth because it is only a game of mining. It's only for having some fun and earning with real cryptocurrency.
It's all starts with your customizable character. You can go for a complete copy of your looks or just make it the total opposite, try and be very creative with an avatar, you can always change it at a later date. As soon as you have finished creating your game avatar, you are now ready to go and learn some mining basics.
Mining Basics
The game is a simulator for mining, so it's a very simple version.
Network Power – is the mining power used by all of the players combined, though every single online player has their own mining power.
My Power – Your own personal power you use to mine. This can be built by playing some games and buying their mining machines. The more power that you have, the bigger the piece of mining block you will receive.
Mining Block – Every block has a reward attached in either BTC, DOGE and ETH at one time, which is only separated between every player, depending on their mining power.
Rewards – All eligible players will receive real cryptocurrency into their virtual wallets as soon as the mining block is fully calculated which usually happens within 5 minutes.
You can build up your own power by buying some of their miners for the data center and by playing some of their games. They will both add power and place you onto a higher rank, but they are completely different. At the moment, they support mining in 3 different cryptocurrencies: BTC, DOGE and ETH. You can only mine one, two or all three at once. In your My Power section of the website, there is a button called Split Power, where you can adjust the percentage of your mining power between each different crypto.

Minimum Deposit – N/A
Minimum Withdrawal – 0.0001BTC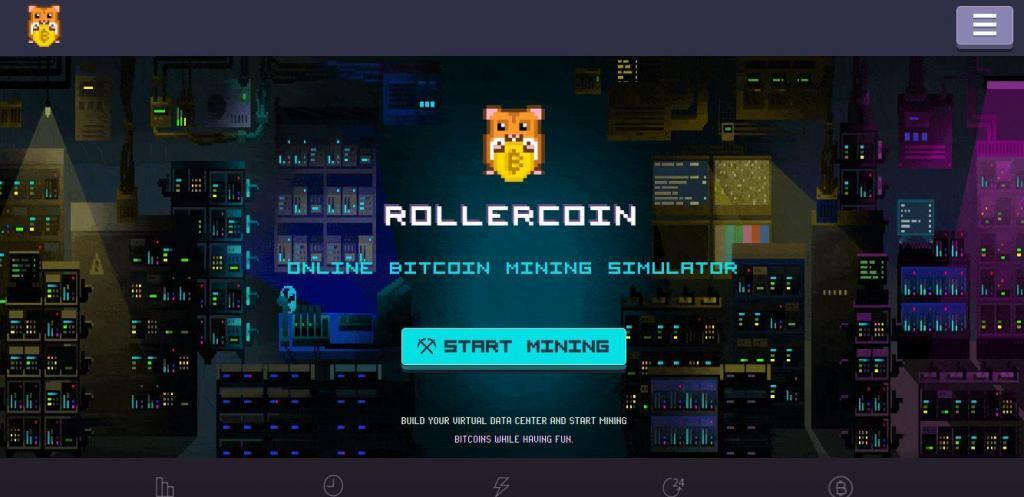 Is RollerCoin Legit?
Yes they are and they are growing in popularity day by day. This niche is slowly getting more popular and it is only going to grow in the future. Head on over today and try some mining. Its great fun and you can claim a few satoshis when you sign up if you are not ready to deposit funds.
Contact Details
Support Email: support@rollercoin.com
Live Chat: Yes
Social Media